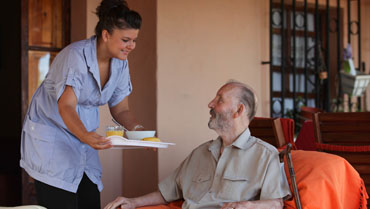 Carers Support
Our Respite Care & short breaks for carers is funded by West London Clinical Commissioning Group and available  in London Borough of Ealing& is available 7 days a week
Our Carers Short Breaks support services* provides:
Personal individually tailored & culturally appropriate care support packages  :help in the home, bathing,  dressing  toileting,  meal preparation & feeding companionship escorting service, sitting service, shopping & other household tasks
Help to access carers' grants & holiday breaks
Day trips, social events & activities
Access to peer support groups, networking & more to meet specific needs of different groups of carers
Support to access carers' assessments, health & social care support packages, direct payments & individual budgets.
Supporting Carers to:
Take a break from their caring responsibilities
take time off to participate in & enjoy social & leisure activities, pursue their own interests etc
look after their personal mental & physical wellbeing & maintain their independence
look after the person they care within their own home & community settings
access culturally appropriate health & social care support packages, activity etc for themselves
Some services are FREE to Ealing residents & some services provided at heavily reduced rates.
Charges apply for some services
Carers not resident in Ealing and those in receipt of Direct payments and Individual Budgets can access our services subject to charges .
Charges*
Our standard hourly rates are:
Weekdays: Monday to Friday: 8 a.m. to 6 p.m. £16.50 per hour
Weekends: Saturday to Sunday 8 a.m. to 6.p.m. £19.50 per hour
Bank Holidays 8 a.m. to 6 p.m. £20.50 per hour
*Subject to change from time to time . Please check applicable rate.
Our Service is accredited with Care Quality Commission
Trained care workers & support staff. Staff matched to suit your language wherever possible.
To Access our Services simply contact us directly or through referral from your Social Services Department, GP or other health professional. Our staff speak a number of Asian languages.
To find out more SIMPLY CALL or visit:
020 8571 7928
Email: ashra@taha.org.uk