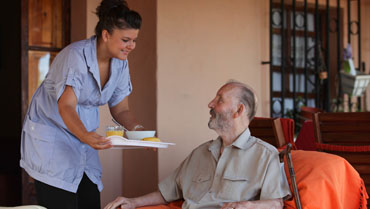 Day Care for adults & older people
Our SHANTI day care service is dedicated to:
serving older people, adults with disabilities, people experiencing mental ill-health & those with substantial health needs & debilitating conditions & their carers
Improving choices, dependent living, health & wellness
SHANTI provides a holistic person centred approach & offers individually tailored & culturally appropriate day care support services to residents in Hammersmith &Fulham& surrounding boroughs.
Service Availability:
Day care service is available to customers living in London Borough of Hammersmith &Fulham, Kensington & Chelsea, Westminster and surrounding boroughs of Ealing Brent Hounslow and others
Our Day Care Package is available
Mondays to Fridays between 10am- 5.00pm
Our Day Care Package includes:
half day or full day care packages
Transport for all day care managed users
One to one support via matching male & female staff to meet user's particular requirements, needs & preferences
Daily vegetarian & non-vegetarian (including halal) meals between 12noon to 2:30pm with a take away food service available for users & non-users
TV including Asian channels
Outings & Trips: regular trips to places of interest e.g. places of worship, cinema etc& annual trip to seaside
health education & health promotion activity e.g. yoga, talks & practical sessions on key health conditions e.g. diabetes, strokes, cancers, stress etc
Residents from Hammersmith &Fulham, Westminster, Kensington & Chelsea and those from surrounding boroughs can now access our quality & bespoke day care service via personal budgets or direct payments
Day Care packages at affordable prices
Prices start from £38* for half day and £60* per day
*excluding transport charges: t & c apply
Transport:
We offer accessible transport for people with disabilities and wheelchair users.  A charge of £15 per day is applicable* for day care service users/ who residents of London Borough of Hammersmith & Fulham (H&F).
An additional charge is made to residents not living in London Borough of Hammersmith &Fulham.
Our Transport service can be purchased as part of our day care service or separately.